are you the type of gal who keeps every product, no matter how old it is? maybe it's time to go through your stash, and do a bit of a clean-up!
check out this fabulous quiz by Erika, and find out what you can do to shape up that makeup collection of yours, and even get suggestions for updating your look!
It may be time to give your product stash the update it needs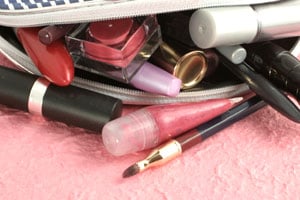 Is your cosmetics bag overflowing with dried-out mascaras, cracked eye shadows and a tube of lipstick from 2002? If so, it may be in need of an overhaul. Take this quiz to find out how much TLC it needs.
xo