everyone loves a good makeover, right? you need to check this one out! watch Jennifer as she gets an amazing hair and makeup transformation...
TotalBeauty.com reader Jennifer discovers the hot hair she should have been born with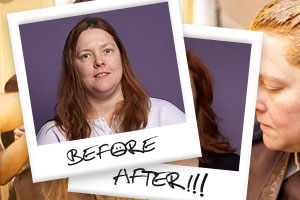 TotalBeauty.com's makeover dream team -- celeb stylist Ted Gibson, owner of Ted Gibson Salon in New York City, and celeb makeup artist and Beauty.com spokesperson Tina Turnbow -- give Jennifer modern hair and gorgeous makeup. Check it out!
come back and tell me what you think of her new look!
xo