mascara is one of the must-haves in any beauty "wardrobe" no matter how much, or little, makeup you wear on a daily basis. think about how you look with mascara and how you look without it-- there's a difference, right? :)
whether you look for a lengthening or volumizing formula, Total Beauty recruted twelve women to do the testing, and they gave their honest opinions. take a look...
What clumped, what ran and what truly transformed our real-woman testers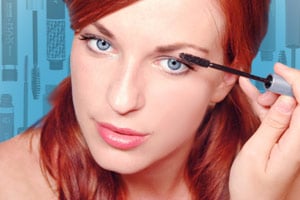 We had 12 beauty-junkie readers test out so-called lengthening and volumizing mascaras. Their verdict: You could spend a fortune on the best -- but you don't have to.
xo