do you have bad salon manners? did you know that here was even such a thing? yes, when you're paying for a service you should always leave happy, but there certainly other things you should know. like,
is it ok to cheat on your hairstylist?
what's the rule of thumb for tipping?
should you expect your hairstylist to fix a bad haircut for free?
Total Beauty has created a fun quiz to test your knowledge-- take it and you'll also get some great advice!
Take this true/false quiz to see how good your hair manners are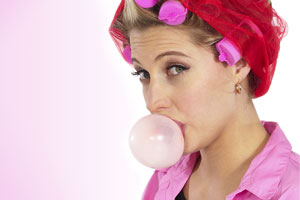 This is a TotalBeauty.com hairstyles article
Should you tell your stylist if you don't like your haircut? How much should you tip? Can you expect to get a free bang trim? Take this quiz to get all these burning questions and more answered.
xo