before i go to bed, i always treat myself to a beauty routine. i say
treat
because i know that
a.)
it's how i keep my skin in good condition,
b.)
skin is most receptive to skincare products at night and
c.)
skin recoups as we sleep, so
feeding
it nourishing products will only help in the long term.
do you have a nighttime beauty ritual? do you do it every night or slack because you're tired? take this fun quiz to find out if your skincare routine is effective.
See if your skin care products are doing the work they should be while you sleep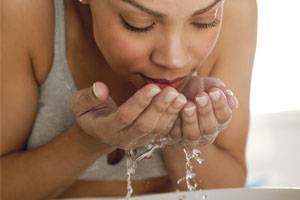 This is a TotalBeauty.com skin care article
A nighttime beauty routine is important -- take quiz to find out if you're using the best products for your skin.
xo