i am loving this hair makeover story from Total Beauty! the title says it all-- read on to see if you agree...
We think it's time for some of these celebrities to let go of their iconic 'dos and try a new look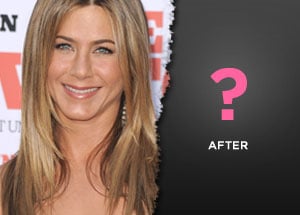 This is a TotalBeauty.com celebrity hairstyles article
In the interest of embarking on new beginnings for 2011, we'd like to (gently) suggest that a certain few A-listers should step out of the past and grab hold of a bold new look. Check out the virtual makeovers we gave them to prove that a new style would look great on them.
xo