looking to save money on your beauty routine? want to pamper yourself without blowing your budget? using foods and other household items you probably already have is not only cost-effective, make you look and feel awesome, but is amazingly healthy as well!
check out this fun article from
Total Beauty
that shares some fabulous tips for pampering yourself naturally and still keep your bank account happy.
enjoy!
Those leftovers that even the family dog wouldn't eat are actually great ingredients for homemade beauty products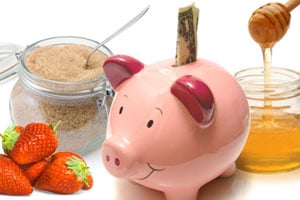 This is a TotalBeauty.com budget products article
These bargain beauty tips will show you how to turn kitchen leftovers and more into everything you need to look great. Bonus: These tips all use natural ingredients.