today's economic climate calls for us to find creative ways to save or spend less money. sometimes using products you already have as a substitute, rather than spending money for something new, can work just as well. you may also be the type of person who has a habit of keeping things around that you really don't like, but since the money was spent, you really don't want to throw it away.
well, if you need some inspiration, Total Beauty has a list of fab ideas for getting use out of those products. take a look-- it could save you some maney!
Consider this the MacGyver guide to beauty. These "off-label" tricks will solve last-minute emergencies and more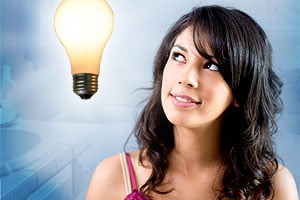 Instead of chucking products that don't work quite like you had hoped, find out what else they can do for you. These tips, culled from blog confessions, expert advice and our own personal experiments, will have you reusing your makeup in no time, not to mention save you money and get you out of emergencies.
xo