i often find myself drawn to the same shade of polish. yes, i have many shades and colors, and i love mixing it up depending on my mood, but pinks and purples are always my go-to shades. it has a lot to do with my personality, according to the following
Total Beauty
article.
their descriptions are pretty accurate...
take a look for yourself ~ do you agree with the descriptions? let me know in the comments!
your favorite nail polish shade reveals a lot about your inner self...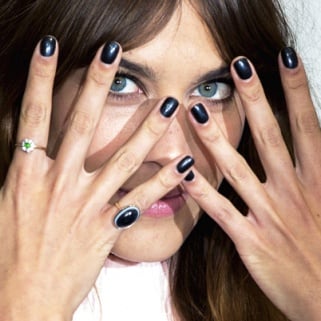 This is a TotalBeauty.com
Nails
article
if you're anything like us, you have nail polish in every shade of the rainbow ... and then some. Then why, with all of those colors to choose from, do you keep going back to the same shade? It turns out your favorite nail color in your collection is actually an indicator of your personality type.